Data Engineering Workshop in the CSC
Computational Science Center Classroom, Milstein 516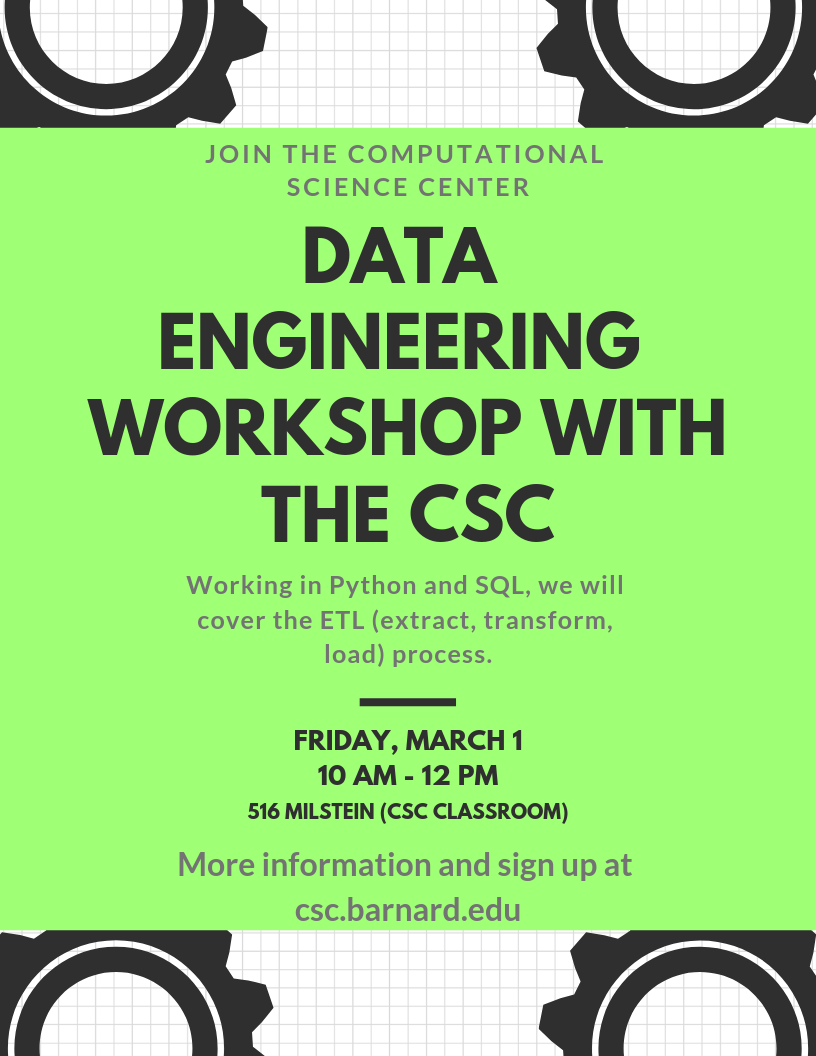 The Vagelos Computational Science Center will be offering an introductory workshop in Data Engineering. We will be going through the ETL (extract, transform, load) process, pushing our data to a database, querying it with SQL, and ways to automate this process via scheduled "jobs". We'll work in Python, SQL, and various command-line interfaces (CLI). No experience is necessary, but some programming experience would be helpful.
Contact Anna at acarlson@barnard.edu with questions. Visit csc.barnard.edu for more information about the Computational Science Center.
The workshop will take place in Milstein 516, the CSC classroom on Friday, March 1 from 10 AM to 12 PM. 
link to sign up: https://goo.gl/forms/PNrDHvsFgUay9gV02