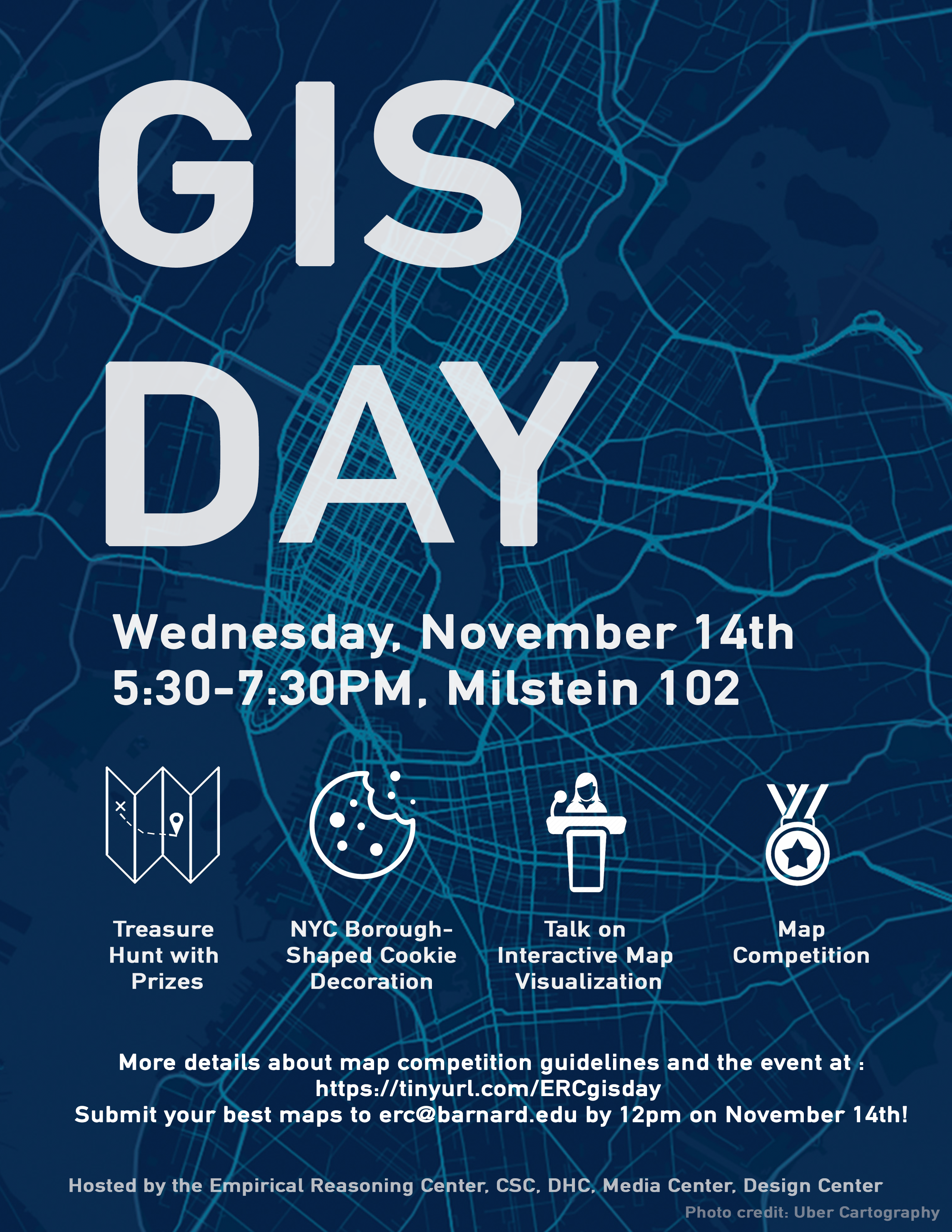 Join us in celebrating GIS Day: a night of maps, cookies, and prizes! The ERC will be hosting a treasure hunt along with the CSC, DHC, Media Center, and Design Center. The program includes decorating NYC shaped cookies, button-making, and a talk on interactive map visualizations. There will be free snacks, mocktails, and hot chocolate.
We will also be holding a map competition! Maps should be emailed to us at erc@barnard.edu by 12pm on GIS Day, Novemebr 14. We will announce the winner during the GIS Day Event! The winner will be able to get their map or any map of their choice laser cut/carved into wood! 
Map Guidelines:
Maps should be static, we will not be accepting interactive maps.
Maps can be hand drawn or made using software. 
Maps should be 8.5 x 11. They can be oriented in any direction. 
Map will be judged based on aesthetics and their communicative ability (how informative they are). This does not mean your map has to visualize a variable. Even maps that show landforms or contextualize an area are communicative.
The most important thing is that it should be a map that you're proud of!!
Follow us on Instagram, @barnarderc, to stay updated.  Facebook Event: https://www.facebook.com/events/352328435329183/