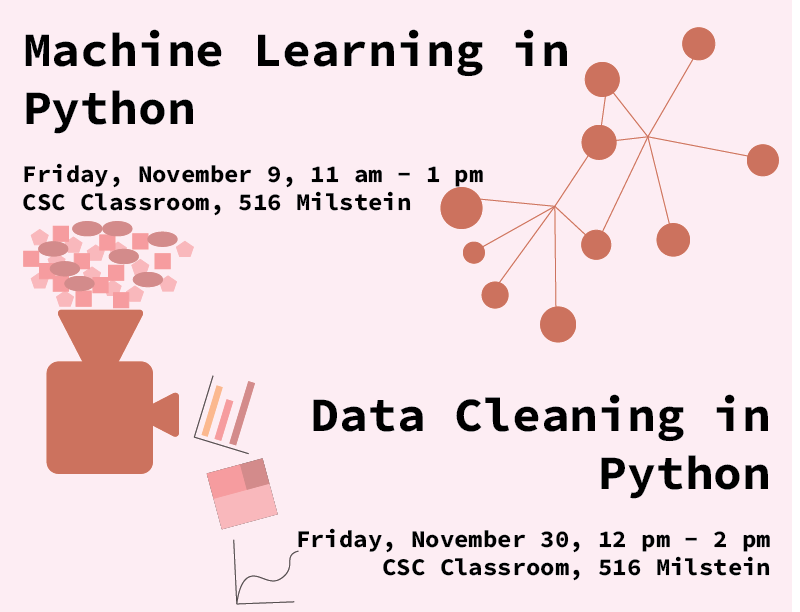 The Vagelos Computational Science Center will be offering a series of workshops in Python, an open source high-level programming language. Both Machine Learning and Data Cleaning workshops require no experience with python, but some experience with programming and statistics is helpful. 
Contact Anna at acarlson@barnard.edu with questions. Visit csc.barnard.edu for more information about the Computational Science Center.
Workshops take place in Milstein 516, the CSC classroom.
link to sign up: https://goo.gl/forms/1q3rUTEAxhGMWe4f1