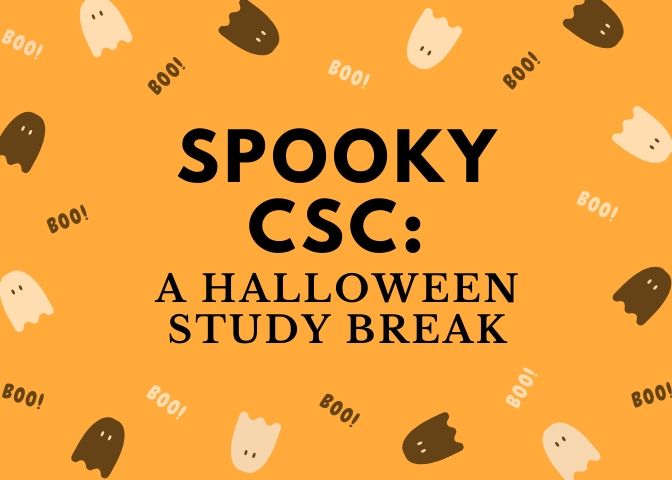 Bust the ghosts of midterms past, stop by the CSC and have a blast! We'll have activities, music, and spooky treats. Come for the themed food, stay for the computation-lite mood.
Thursday, October 31: 12:30 - 2 pm
Event takes place in the CSC Lounge on Milstein 5, feel free to stop by any time between 12:30 pm and 2 pm.