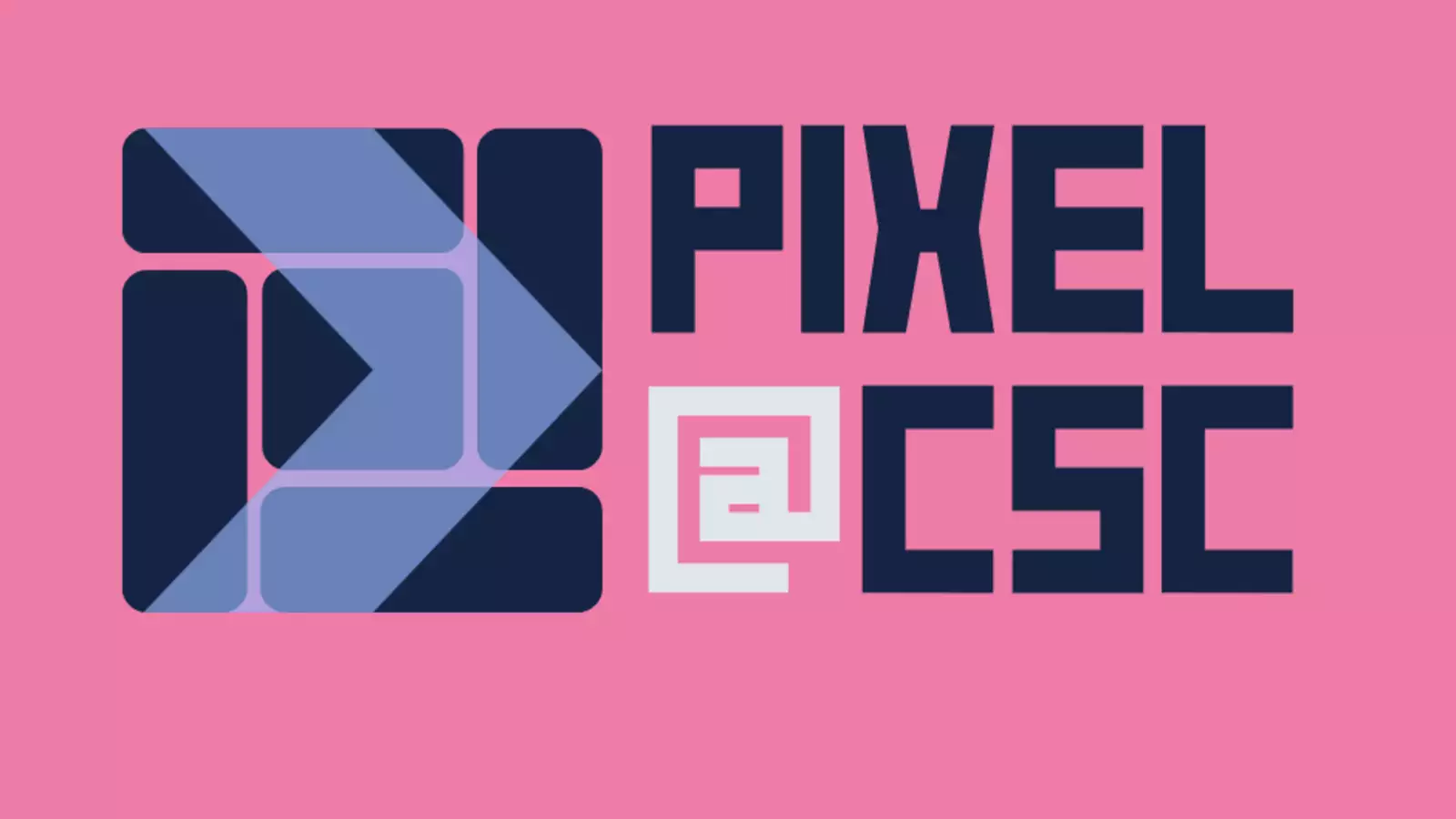 What is Pixel @ CSC?
Interested in learning the basics of web development and design?
Pixel @ CSC is a free not-for-credit 10-week web development course open to the Barnard community. 
We teach students from all disciplines how to build simple, beautiful websites in a welcoming and supportive environment.
​No coding experience or computer science background is required. ​
Fall 2023 Meeting Dates
In-person meetings take place on the following Tuesdays from 6:00-7:30PM.
| | | | | |
| --- | --- | --- | --- | --- |
| 1. September 26 | 2. October 3 | 3. October 10 | 4. October 17 | 5. October 24 |
| 6. October 31 | 7. November 14 | 8. November 21 | 9. November 28 | 10. December 5 |
FAQs
The weekly meetings, held in room 516 Milstein, provide space for technical and social support. During the meetings, students engage in discussions, activities, and assignment reviews with their fellow cohort members that aim to support the development of their web design skills. Students can also apply their skills to a personal project they want to work on outside of their regular coursework and receive guidance from the instructor as well as a CSC Computing Fellow.
No prior coding experience is required for this course.
Example projects students have created in past courses include websites focused on sharing academic resources with other students, raising awareness about health issues, and personal portfolios.
Check out a few example websites built by students in previous courses below:
Science Fellows built by Tasneem Ebrahim for HTML/CSS Spring 2019
Susan Steinfield (Portfolio Website) built by Susan Steinfield for HTML/CSS Spring 2019
Momma and Girls built by Ada Jiang for HTML/CSS Fall 2018
Attend and participate in weekly course meetings.
Dedicate time outside of class to complete weekly assignments and make progress towards your personal project.
Participate in an end-of-semester project showcase where you present your project to your fellow cohort members.
It's possible your project isn't completed by the end of the semester— that's fine! No matter where you are with it, you'll be a part of our broader community and can access the CSC at any time. We'll be here to offer continued guidance.
After completing the Pixel @ CSC web design course you can apply to join the Athena Center for Leadership's Athena Digital Design Agency (ADDA) Community of Practice, where you can continue to develop your personal project in community with other students.
This course is open to current Barnard students who are interested in learning web development and are able to honor the commitment.