The Computational Science Center is the fifth floor of the Milstein Center for Teaching and Learning. We have three key spaces for studying, learning, collaborating and socializing.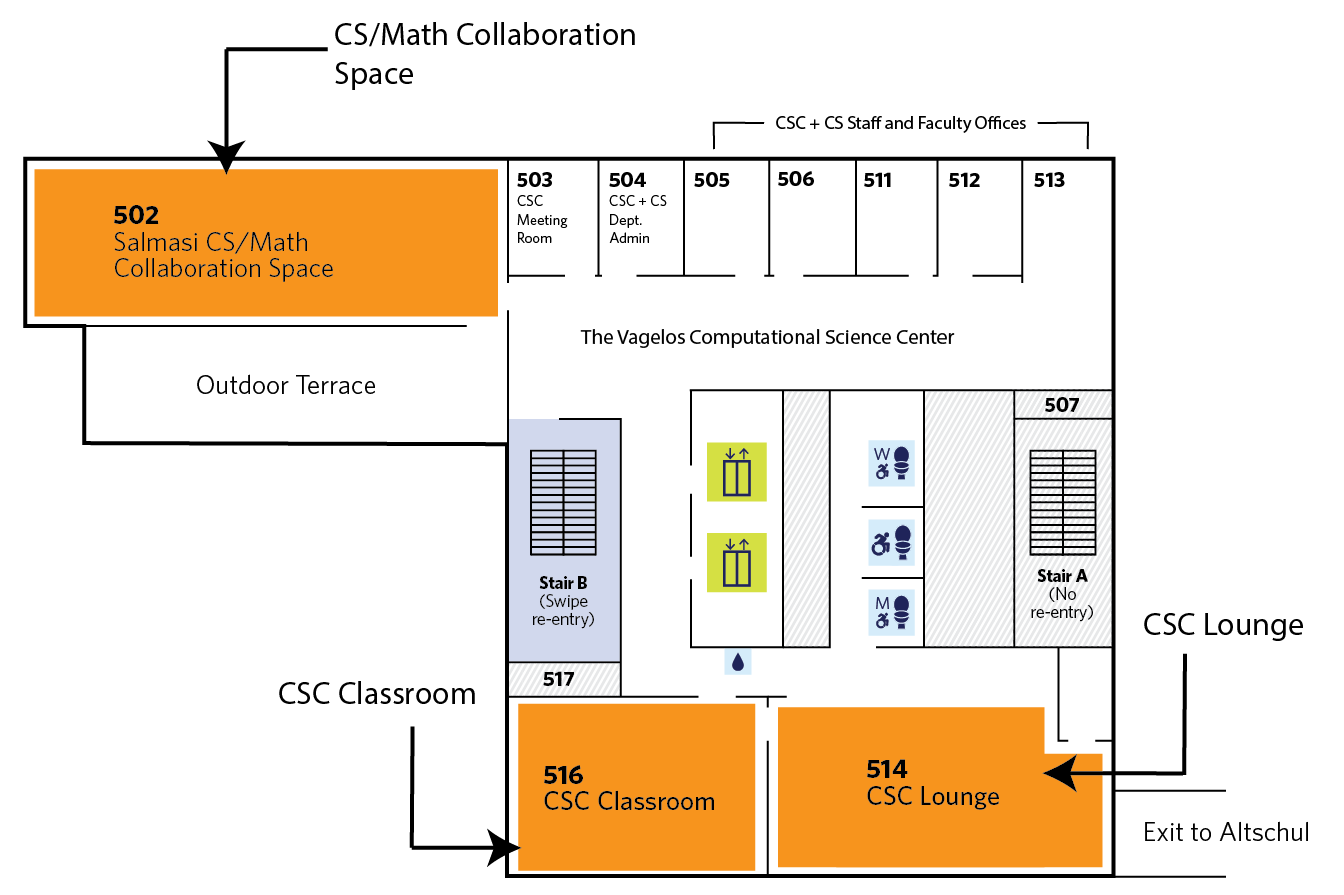 CSC Classroom (room 516): Featuring a 3x2 CyberTouch Viz Wall and 24 state-of-the-art computer workstations, reserved for classes and workshops

CS/Math Collaborative Space (room 502): This space hosts the Math and CS Help Rooms, and offers a place for the community to study and collaborate

Lounge: A relaxing space designed so you can take a well-earned break
 
Want to learn more about our space and resources? Email us at csc@barnard.edu!

The CSC is open when the building is open, and the classroom (516) is available for courses and workshops, as well as during Open Hours.
Fall 2020 CSC Classroom Schedule